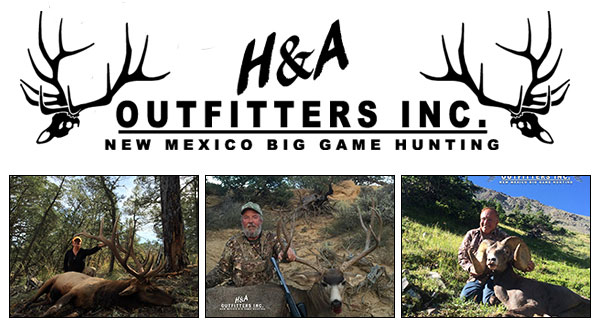 The 2015 New Mexico season was another successful season of hunting for H&A Outfitters, Inc. and our clients!
2015 Pronghorn Antelope Hunts
Our hunting season started off with pronghorn antelope hunts. 7 hunters 7 kills on decent pronghorn bucks.
2015 Bighorn/Desert Sheep Hunts
This year we had the privilege of guiding 4 rocky mountain bighorn sheep hunters and 1 desert sheep hunter and they all tagged out with tremendous trophies! 3 of them making the B&C record books.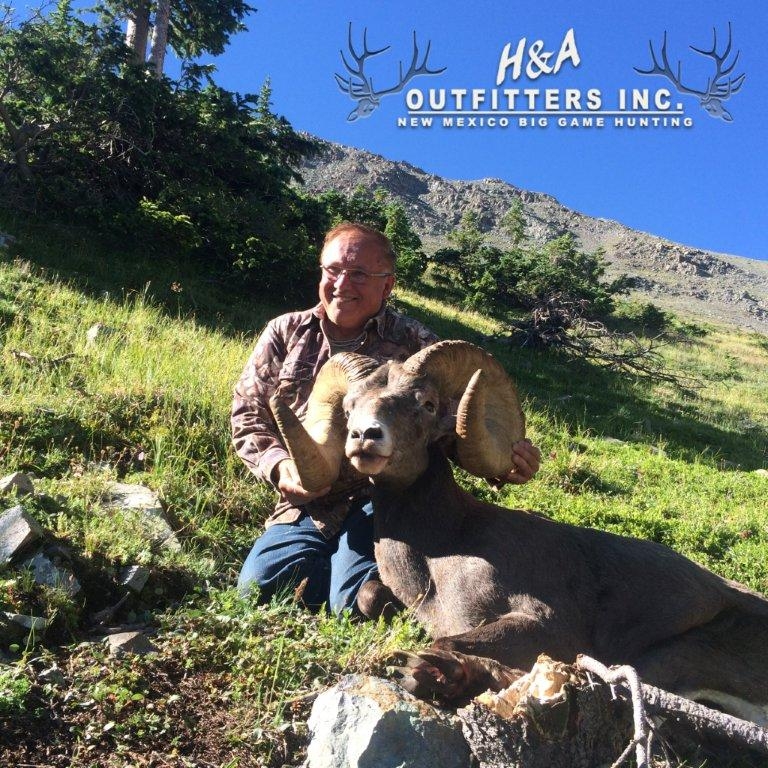 2015 Mule Deer Hunts
We guided 7 mule deer hunters, 3 of them being youth hunters. All 7 harvested mature bucks ranging from 165" to 187".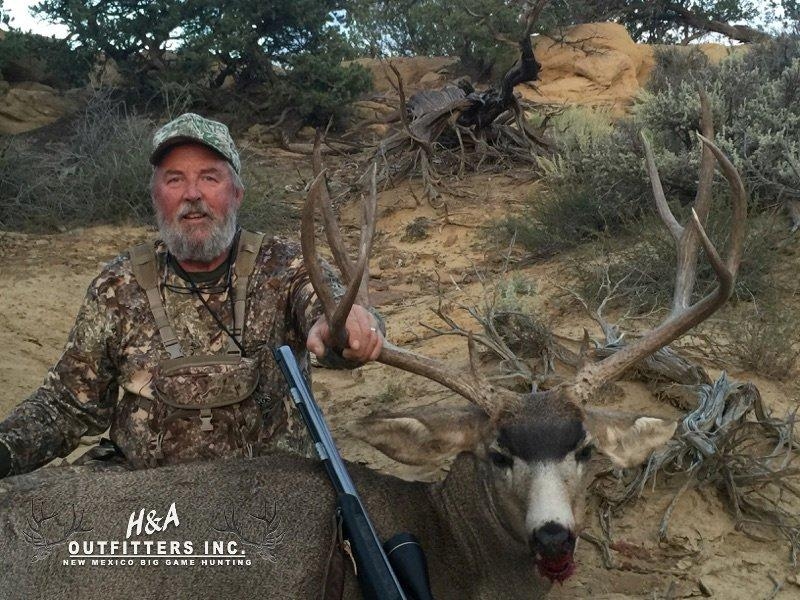 2015 Elk Hunts
This year H&A Outfitters, Inc. guided 26 elk hunters, harvested 18 bulls, the best scoring bull was 377". Our opportunity was near 100%. All but 2 hunters did not have realistic opportunity to get a shot off.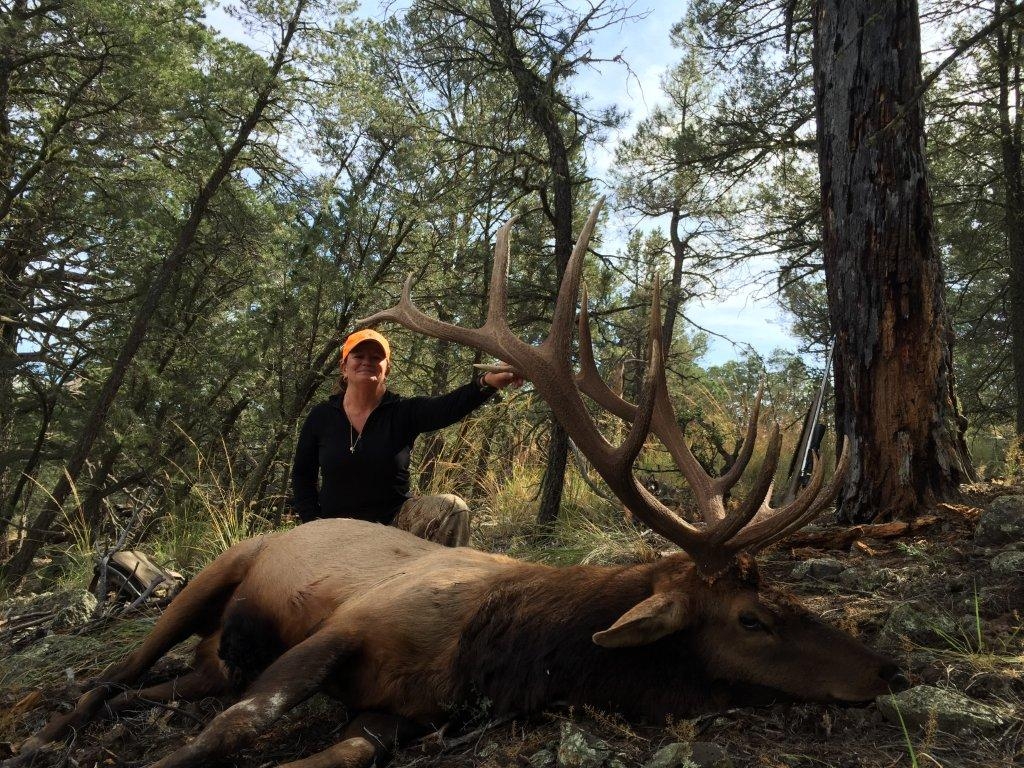 Here's the breakdown on our elk hunts:
Archery Elk Hunts - 6 archery hunters, 6 kills all 6 x 6 bulls ranging from 300" to 350".
Muzzleloader Elk Hunts - 7 muzzle loader hunters, 5 kills, 1 turn-down on a 6 x 6 around 320". Some hunters had several opportunities and missed several times, shooting at around 200 yards. 1 hunter never had an opportunity. Best bull harvested was around 340".
Rifle Elk Hunts - 13 rifle hunters, 7 kills. Lots of missing went on during our rifle hunts. Hard to keep track, but quite a bit! It's not uncommon out West to shoot 500-600 yards at a bull elk. It's a big target and the weapons are 100% capable. It's all about knowing your weapon and being proficient with it. We prefer 400 yards and under, but this is big country and sometimes you gotta take the shot the mountain gives you. The best bull harvested was around 377"!
So if you're ready to go on a bad ass New Mexico hunt, give H&A Outfitters, Inc. a call and let our 25 years of experience go to work for you. You won't be disappointed!
Adios,
Andy
Posted in: All News, Elk Hunting, Mule Deer Hunting, Antelope Hunting, Mountain Lion Hunting, Black Bear Hunting