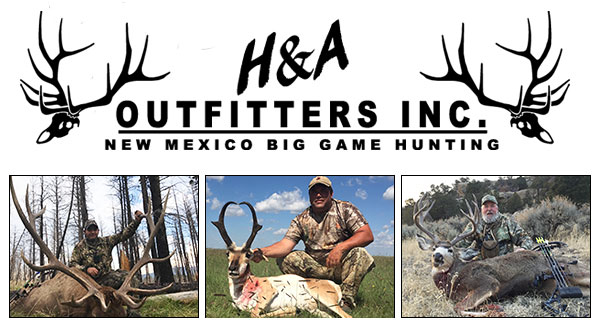 Well the 2017 hunting season is in the books! You can hunt some of the best elk spots on the planet and there are a few things that can affect the outcome, but there is one thing we cannot control and that is Mother Nature! So anyway, it seems to me that the bulls started rutting in mid-August and, for the most part, it was over by October, which made rifle and muzzle loader hunts somewhat difficult.

The total number of elk hunters we had at our camps was 36 and we harvested 22 bulls. 14 elk hunters did not harvest. 4 of the 14 missed, 8 of them turned down bulls they would have been very happy to kill on the last day and then 2 of them wounded bulls and one of the bulls was never recovered.
Here's the breakdown on our elk hunts:
2017 Archery Elk Hunts - 12 hunters, five kills, three 6 x 6 bulls, two 5 x 5's. Best bull was a 350" plus 6 x6, 10 missed shots anywhere from 20 yards to 45 yards. Two wounded bulls and several turn-downs and not to mention tons of close encounters and getting busted drawing back. Bow hunting for bull elk is the best time to be in the woods hunting big bulls and me and my guides do our part every year, all we ask for is for some killer instinct on the hunter's part in return.
2017 Muzzleloader Elk Hunts - 7 muzzleloader hunters, six kills and several bulls turned down. Hunting was tough! The rut was over and big bulls didn't move much. Two 6 x 6 bulls, one 6 x 5 and two 5 x 5's were harvested and one rag horn
2017 Rifle Elk Hunts - 18 rifle hunters, 12 kills. There were lots of bulls turned down and several misses at big bulls. We managed to harvest ten 6 x 6 bulls ranging from 280" to 350" and two 5 x 5 bulls. 3 hunters never fired a shot. They did have opportunity on smaller bulls and turned them down.

100% harvest 9 hunters and 9 kills on good bucks. One B & C pronghorn 18" long, 87" green score.

7 hunters, 3 kills:
2017 Muzzleloader Mule Deer Hunts - 1 muzzle loader hunter. It rained hard 4 days out of 5. On the last day we found a 180" class buck and tracked him 5 miles. Found him bedded at around 280 yards. The hunter didn't take the shot. He also turned down two bucks that were around 160" class bucks.
2017 Rifle Mule Deer Hunts - 3 rifle hunters. One killed an 8 point buck. The other two turned down every buck we showed them ranging from 150" to 165". Tough hunt! 80 degree weather and windy.
2017 Archery Mule Deer Hunts - 3 bow hunters. Two kills. There was no winter weather which made it tough hunting for January bow hunts.
Well, what can I say? Mother Nature threw us a lot of curve balls this year, but we managed to do okay. Made new friends along the way and had lots of laughs and we can hardly wait to see what next season brings us!
So if you are ready to go on a quality New Mexico public land hunt, give us a call and let our 25 plus years of experience go to work for you! We have already started the 2018 application process for our clients that have joined our Application Service. New Mexico has some of the best big game hunting in North America! It is a must apply state and has some of the best draw odds in the Western states. Why not let H&A Outfitters, Inc. take care of all your trophy adventures here in New Mexico from start to finish? You will be glad you did!
Adios,
Andy
Posted in: All News, Elk Hunting, Mule Deer Hunting, Antelope Hunting