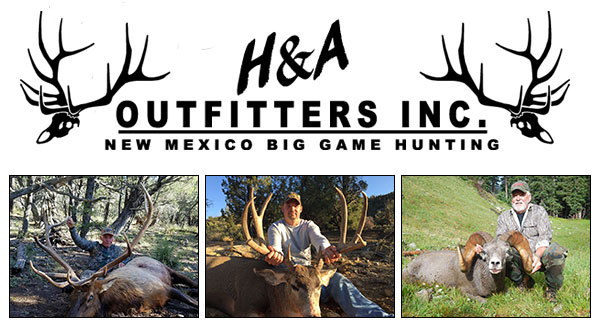 The 2016 New Mexico season was another successful season of hunting for H&A Outfitters, Inc. and our clients! H&A Outfitters, Inc. is holding steady presenting realistic opportunities for our clients on trophy class bulls and other big game trophies here in New Mexico.
Once again our hunting season started off with pronghorn antelope hunts and once again it was 100% harvest. 7 hunters and 7 kills on good bucks. We had our share of missing going on. Shots ranged anywhere from 100 yards to 500 yards.
I am always grateful to even be involved in a sheep hunt and this past season Cabelas put its trust in H&A Outfitters, Inc. and we had the privilege of guiding Len Vining of Michigan to a trophy Ram that green scored 183". Thanks to guides Adam Simms and Rick Ortega and last but not least, Andrew Salgado Jr.! Great job guys and thanks for your hard work and persistence!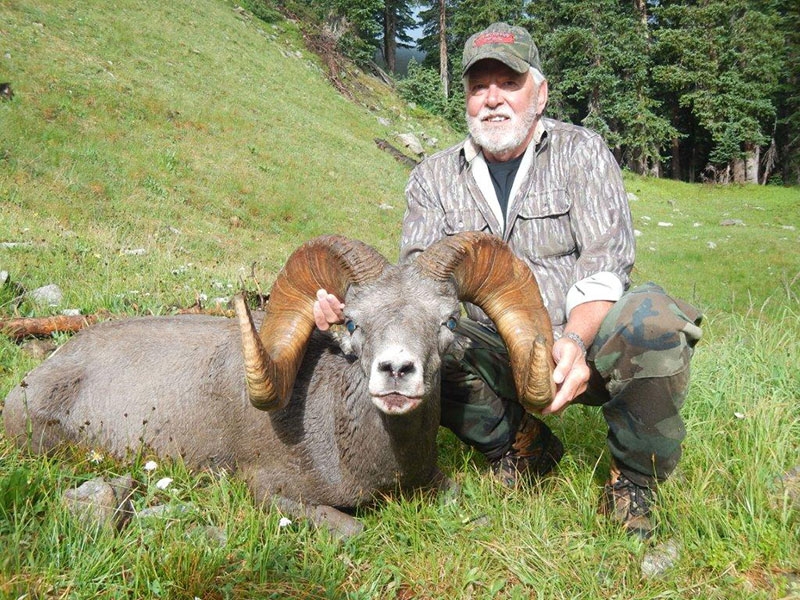 This year we guided four mule deer hunters and my oldest daughter also drew a deer tag. Out of the four deer hunters, we harvested three bucks. Two of them were good bucks, one right at 180" and the other one was around 165", and one very small buck. The same hunter that took the small buck missed several times at a 180" class buck. Shots ranged from 80 yards to 180 yards (buck fever)! My daughter, Nicole, harvested one very nice 3 x 3 buck that is around 160".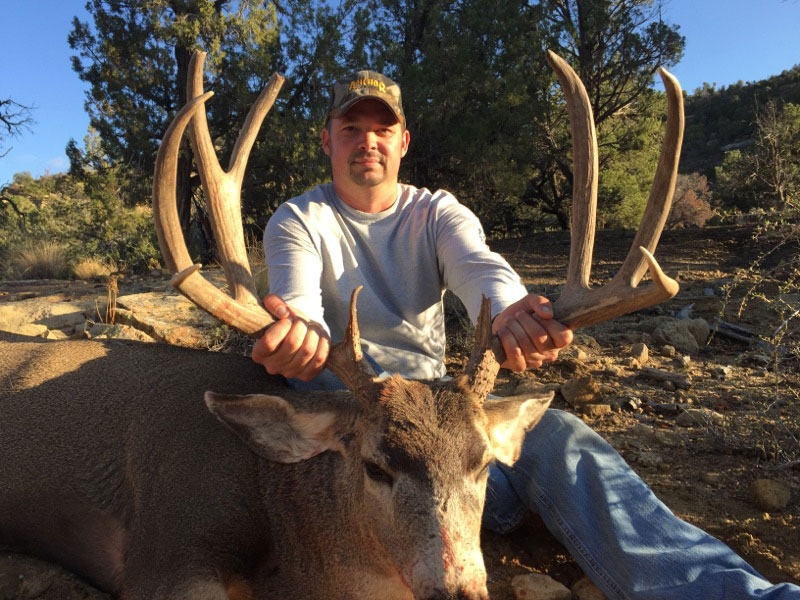 This past season H&A Outfitters, Inc. guided 28 elk hunters, harvested 13 bulls and our opportunity was 100%.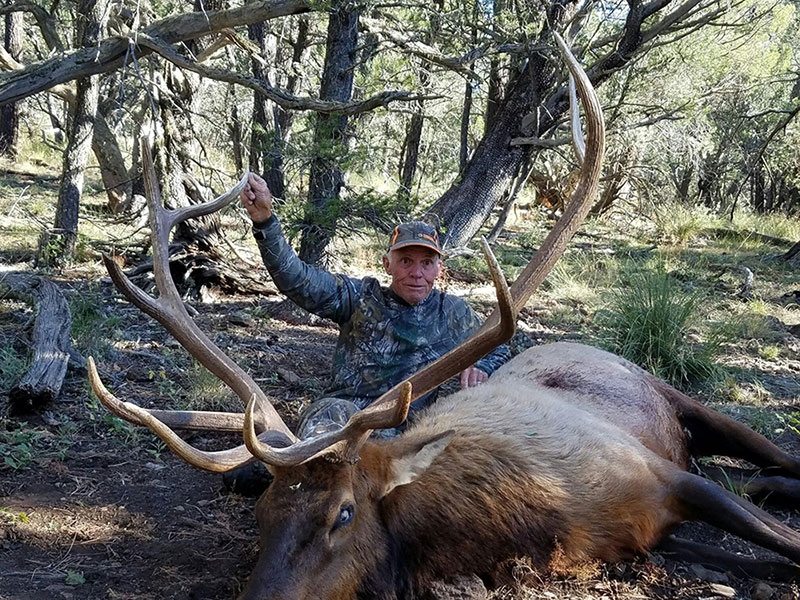 Here's the breakdown on our elk hunts:
Archery Elk Hunts - 12 archery hunters, 4 kills. Three 6 x 6 bulls and one 5 x 5. What can I say other than our bow hunts were 100% opportunity and we wounded way bigger bulls than we recovered and had several misses throughout the season on bigger bulls. All of our shots were under 50 yards. Actually only one shot was at 50 yards, a couple were 10 to 12 yards, but most shots were either side of 30 yards. We had two hunters that never shot their bows but one of them, Ray Bunney, was holding out for a 365" or better. He passed on several bulls ranging from 280"-330". The other hunter's name was Gary Coolidge. He passed on some small bulls. I guess the elk Gods didn't care for him much given his character and integrity, and I do wish Gary the worse of luck on all of his future hunting adventures.
Muzzleloader Elk Hunts - 7 muzzleloader hunters, 3 kills. Several bulls turned down by two hunters ranging from 300" to 320". On the last afternoon one of them killed a 280" 6 x 6 bull. Then we had two guys from Georgia that really couldn't hit the side of a barn. They missed several big bulls several times throughout their hunt. Unbelievable! Anyways, our muzzleloader hunts were 100% shooting opportunity.
Rifle Elk Hunts - 9 rifle hunters, 6 kills, tons of missing went on. Shots ranged from 100 yards to 400 yards. Shooting opportunity was 100%.
So if you are ready to go on a quality New Mexico public land hunt, give us a call and let our 25 plus years of experience go to work for you! We have already started the 2017 application process for our clients that have joined our Application Service and we have added another Application Service for semi-guided hunts. Deadline to apply is March 20th. New Mexico has some of the best big game hunting in North America! It is a must apply state and has some of the best draw odds in the Western states. Why not let H&A Outfitters, Inc. take care of all your trophy adventures here in New Mexico from start to finish? You will be glad you did!
Adios,
Andy
Posted in: All News, Elk Hunting, Mule Deer Hunting, Antelope Hunting