New Mexico Guided Pronghorn Hunts
Our New Mexico rifle pronghorn hunts take place on private ranches and state and BLM lands throughout New Mexico. These are three-day hunts that take place from August thru October. We offer both draw hunts and private ranch hunts with a landowner permit. Average shots are 200 to 500 yards. Pronghorns make a beautiful addition to any trophy room and we're proud to have 100% success since we've offered these hunts and hope to continue this success.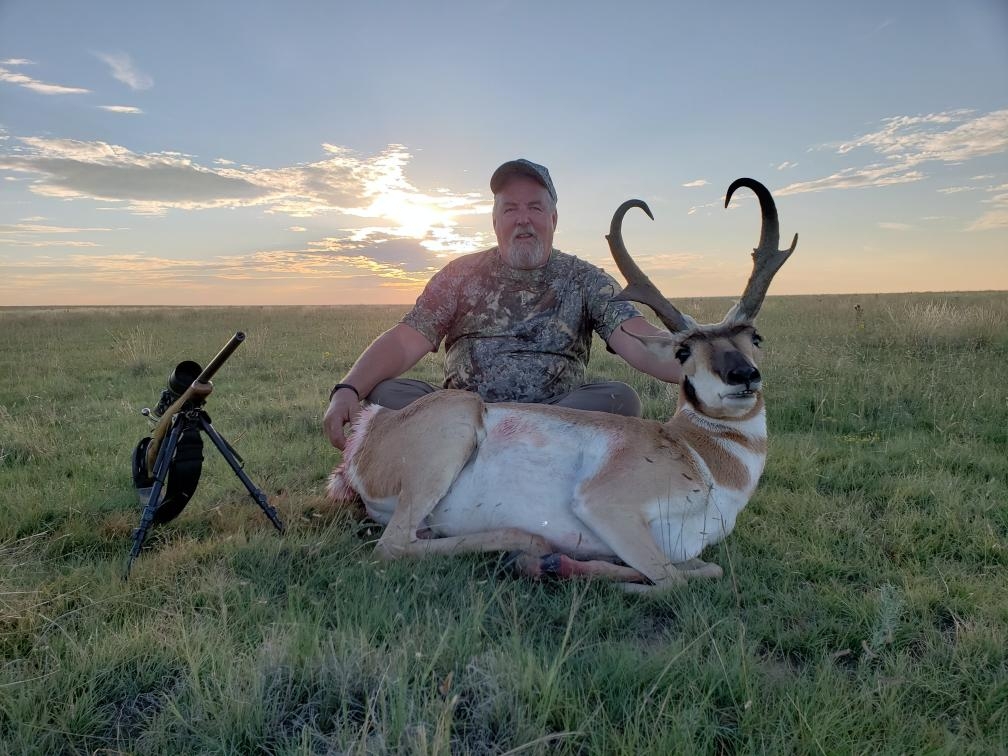 Pronghorn Hunting Methods and Success
The majority of our pronghorn hunting is done on a private ranch that we have hunted for many years. We know where the pronghorns are. We cover ground on trucks and after a shooter buck is spotted, we plan the approach to get into range. We utilize the aid of cattle decoys and other types of blinds to get into range. We harvest 100% annually.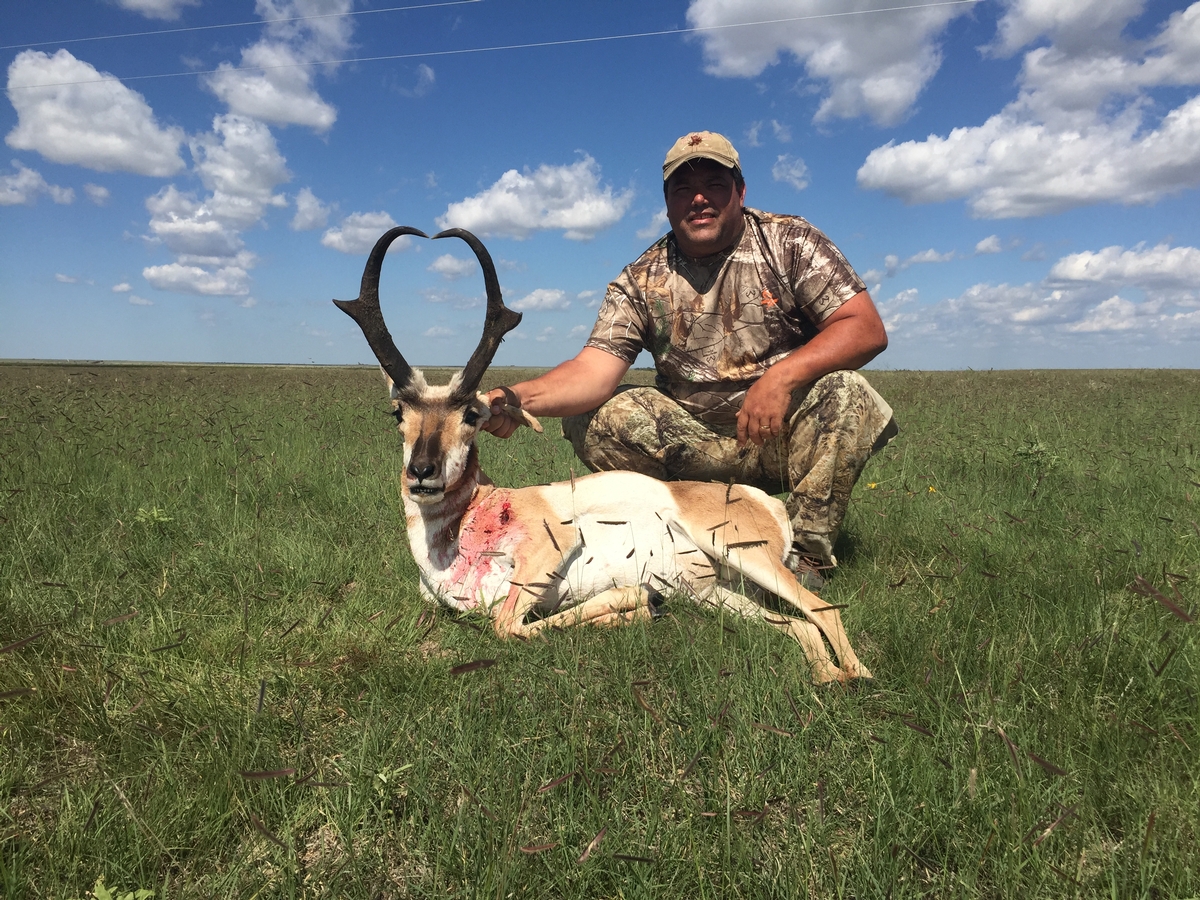 New Mexico Hunting Dates & Rates
Pronghorn hunts take place from August through October.
$4,500 per hunter 3-day hunt 2 on 1 guide service.
Price includes landowner permit, 8.5% state gross receipts tax, 3% BLM tax.
Please note, price does not include state license fees.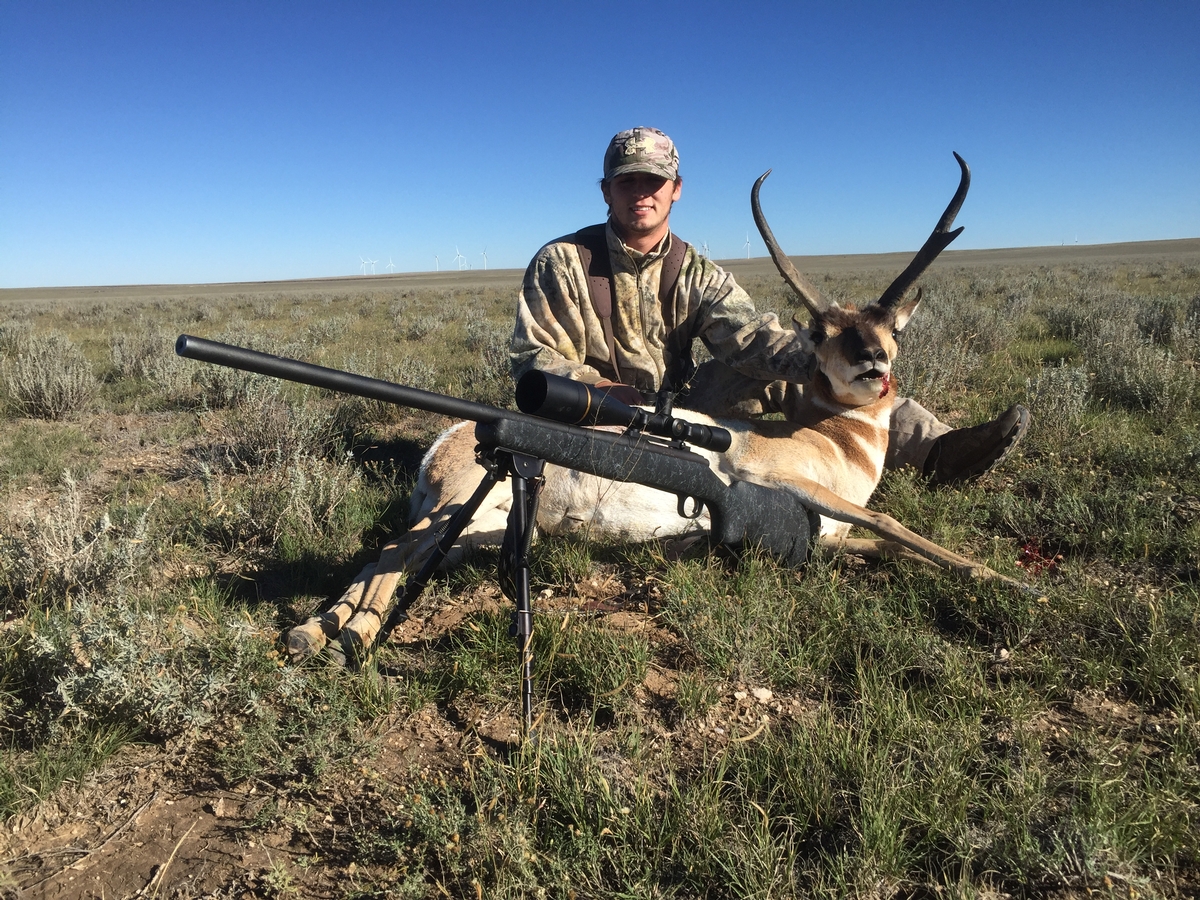 Youth Pronghorn Hunts
Our youth pronghorn hunts are conducted in quality units and private land. These hunts are fully guided 2 x 1 guide service.
$2,500
3 day hunt
Call for Hunt Dates
Price include 8.5% state gross receipts tax, 3% forest service tax, 3% BLM tax
Note: Price does not include state license fees or landowner permits.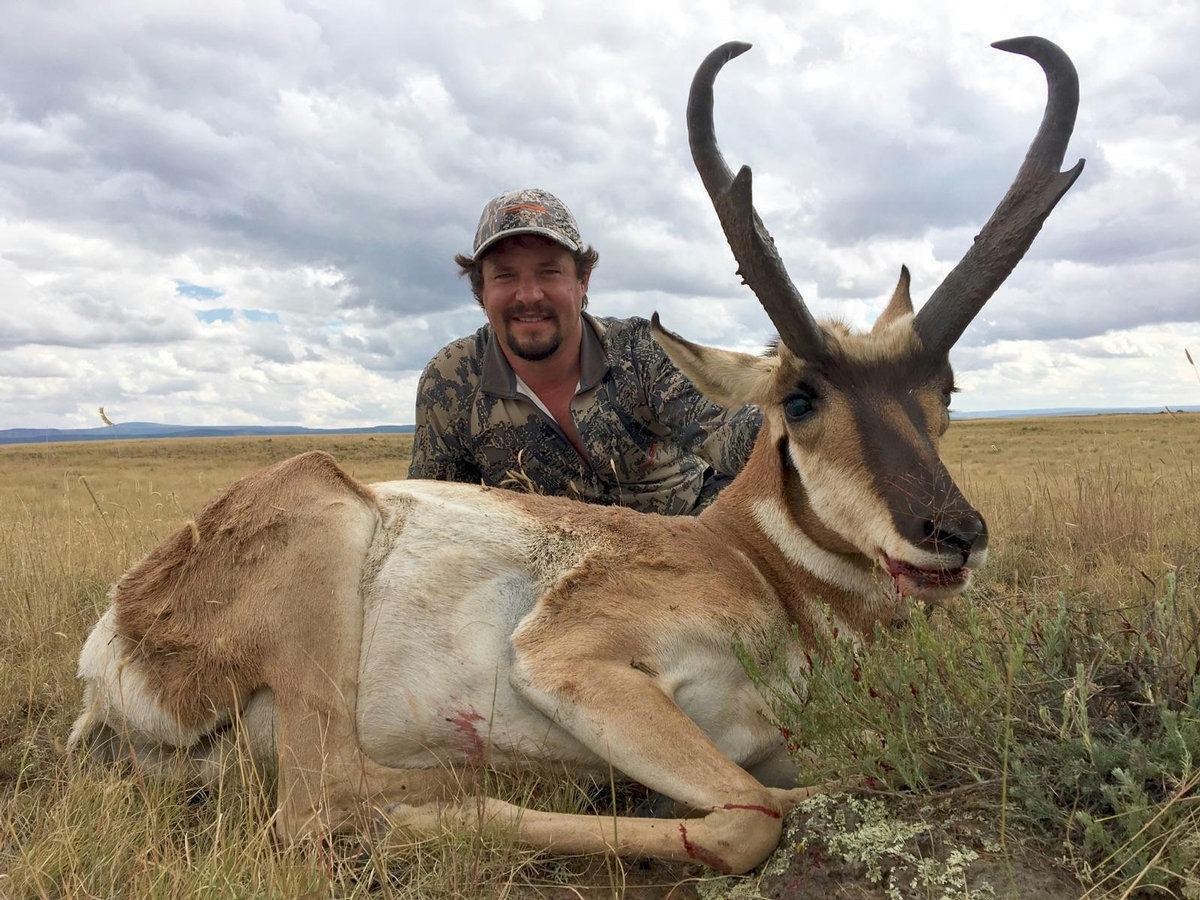 New Mexico Pronghorn Application Service
H&A Outfitters makes it easy to hunt pronghorn in New Mexico with our application service. Since 1992 we've been helping hunters just like you apply for and draw tags in New Mexico's best hunting areas.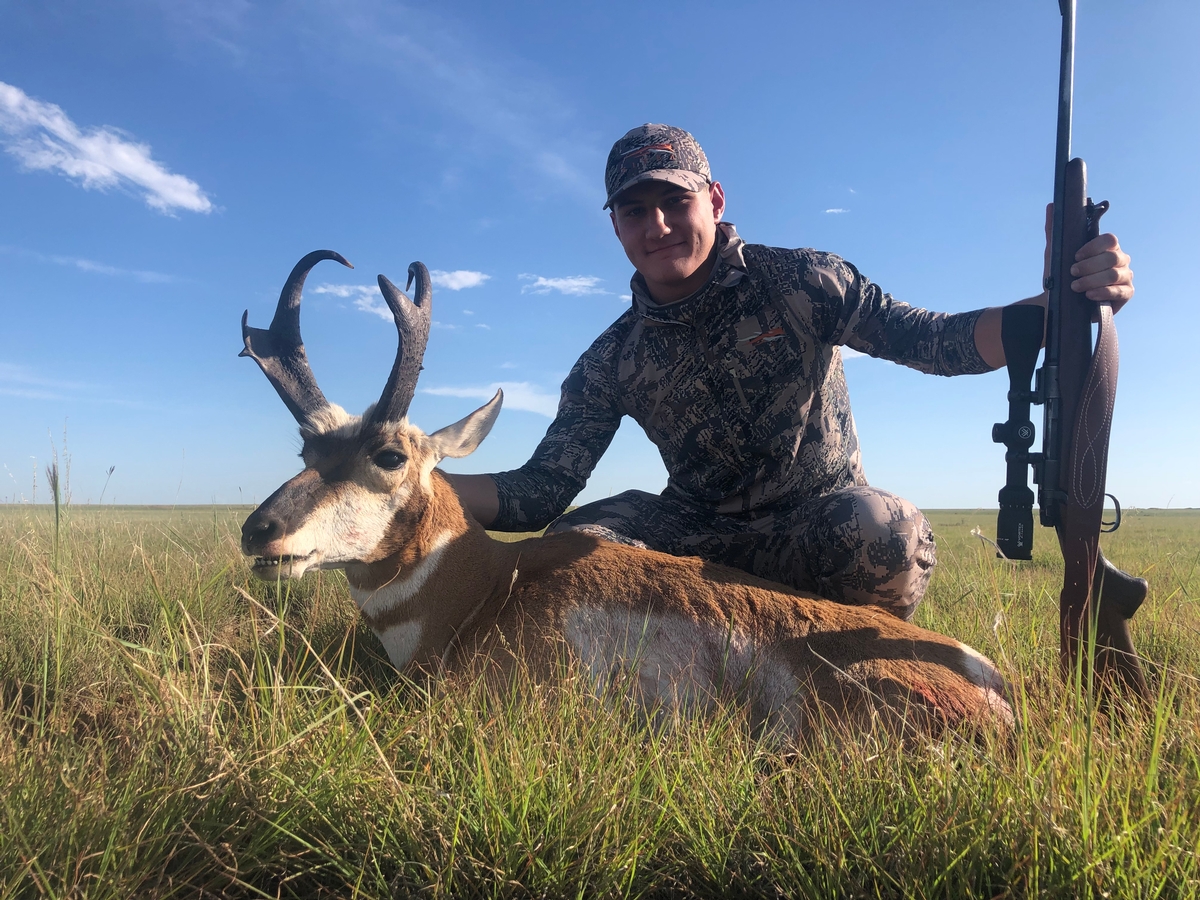 Pronghorn Hunt Deposit
The deposit required to secure this hunt is $2,250. For your convenience, you can pay your New Mexico pronghorn hunt deposit securely online.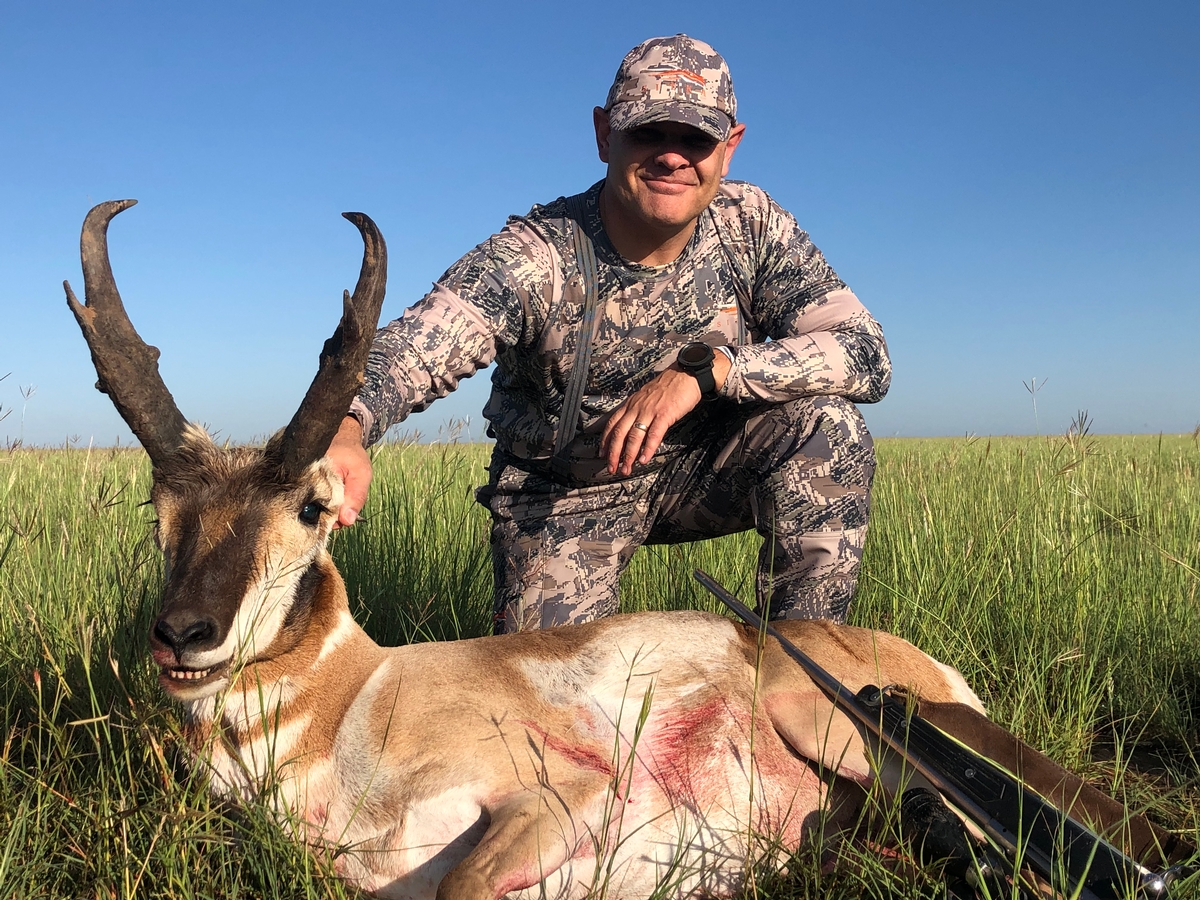 References & Past Hunts
Have questions on our pronghorn hunts or the validity of H&A Outfitters? Our past hunters will clear any questions up you may have.
Marty Lindstrand, OR 503-260-3793
Rifle Pronghorn Hunt - Successful
Caleb Curtis, TX 830-624-6639
Rifle Pronghorn Hunt - Successful
Paden King, TX 830-221-5535
Rifle Pronghorn Hunt - Successful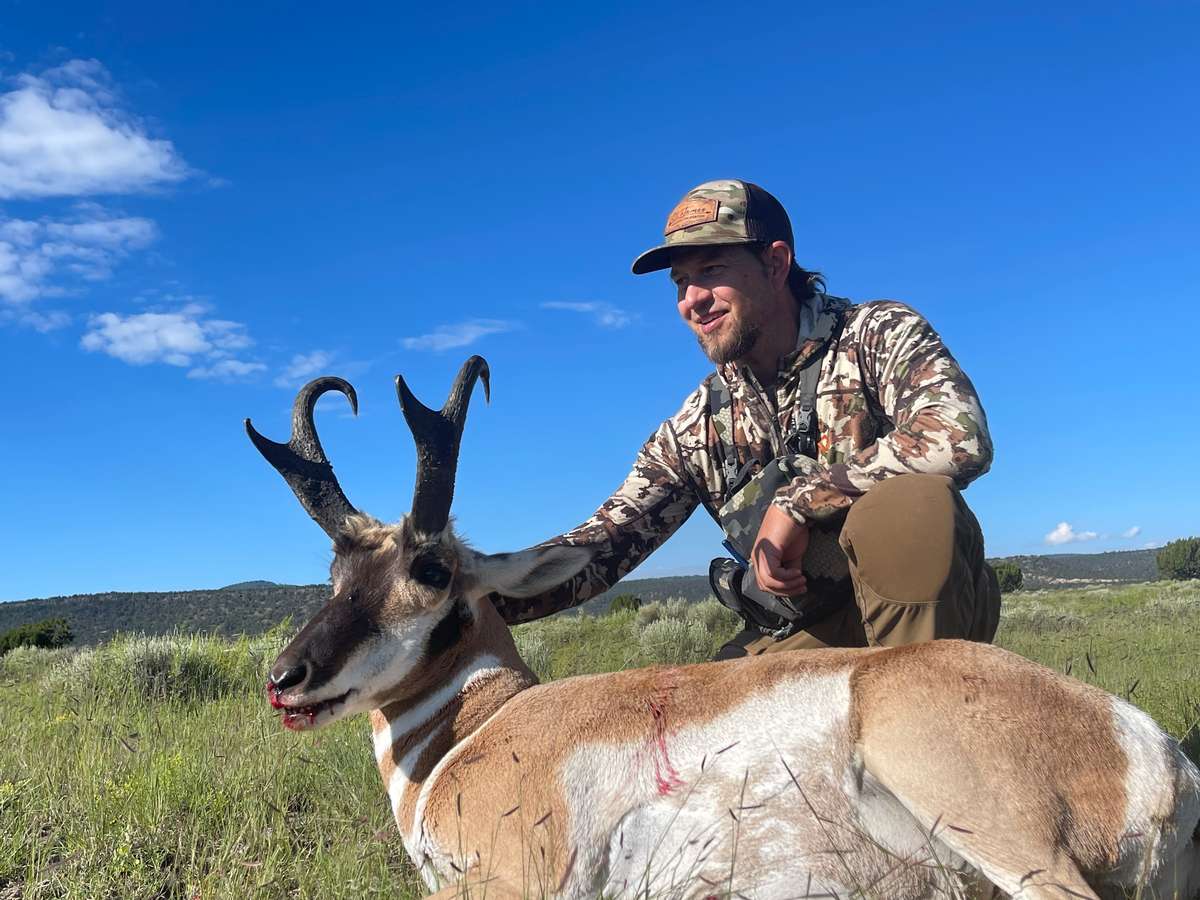 Why H&A Outfitters, Inc?
New Mexico veteran outfitter with a solid reputation.
Fully licensed and insured full-time outfitter.
Conducting professional big game hunts since 1992.
Long time member of the New Mexico Council of Outfitters and Guides(NMCOG).
Professional guides (top-notch).
License application service! Read more about our application service.
Hundreds of client references. Read more
We offer a wide range of big game hunting opportunities.
H&A Outfitters, Inc. is an equal opportunity provider permitted through the USDA Forest Service and Bureau of Land Management and is licensed through the New Mexico Department of Game and Fish.
H&A Outfitters, Inc. has an A+ rating with the New Mexico Better Business Bureau.
Contact Us
H&A Outfitters, Inc. has been guiding hunters and specializing in professional New Mexico Pronghorn pronghorn hunts since 1992. My reference list of both successful and unsuccessful references will speak for itself. Hopefully I have the opportunity to meet you at one of our camps. Call (505) 474-6959 or email us to request information on our pronghorn hunts. Your success is my success!
Sincerely,
Andrew Salgado
H&A Outfitters, Inc.
Outfitter/Guide/Owner