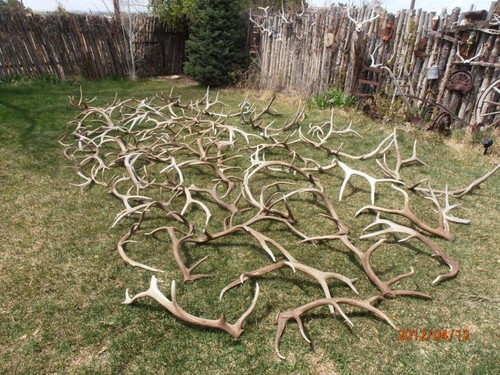 New Mexico shed hunting this past March was one of the best so far. Me and my son, Drew, and a couple of good friends/guides, Tom Holder & Greg Tapia, picked up over 70 elk sheds. 90% of them were brown and several were matching sets.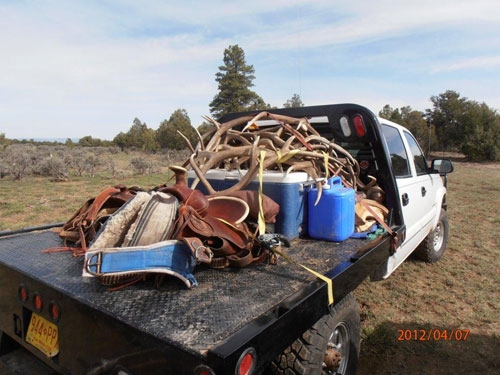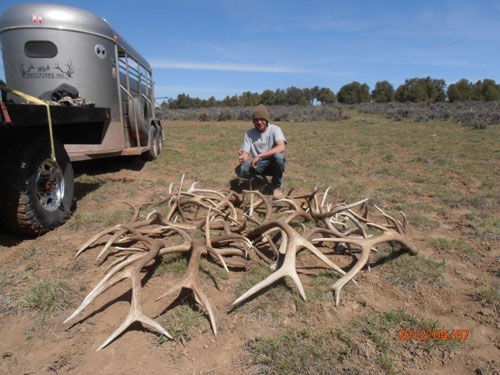 The competition for horn hunting in New Mexico is getting tough. I saw more horn hunters this year than any other year. But I can't blame them, it's a very addicting past-time. You never know when you're going to find a matching set of 420" elk sheds, or some 220" mulie sheds. Besides that, it's just good times in the woods when nothing else is going on.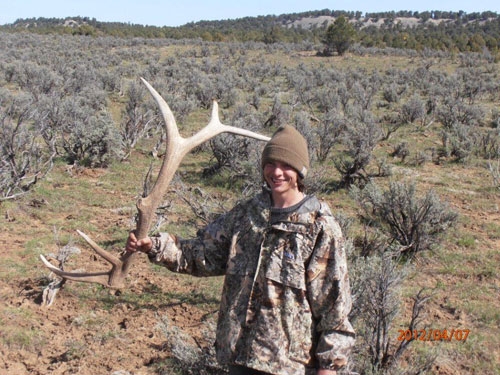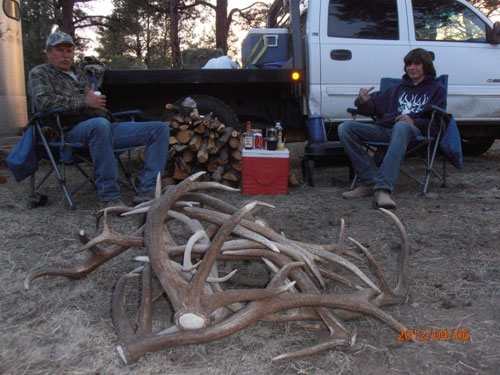 H & A Outfitters, Inc. is looking forward to another successful year of New Mexico hunting. Our clients have drawn some exceptional tags this year. Also we have purchased some high quality landowner permits for some of our clients that were unsuccessful in drawing a state tag. One thing is for sure, we will hunt hard and smart and memories and friendships will be made around the campfires like always. Oh yeah, did I forget to mention they're hunting with the best and not the rest?! Until next time.
Adios,
Andy
Posted in: All News, Elk Hunting, Mule Deer Hunting