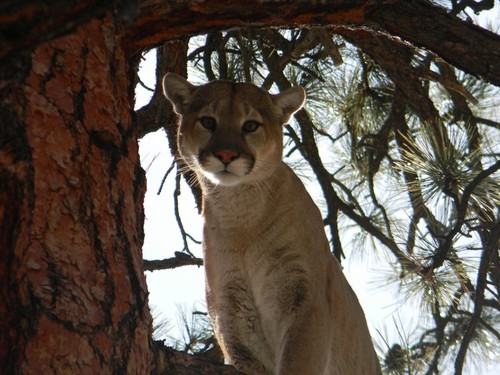 New Mexico Game and Fish Department has made some significant changes to the New Mexico mountain lion hunting seasons. It went from October 1st through March 31st one bag limit to year-round and a two bag limit. This is good news for the hunters and bad news for the lions!
New Mexico is without question one of the top premiere hunting states in the West. The record books are full of B & C mountain lions from New Mexico as well as Rocky Mountain elk, mule deer, cous deer, pronghorn antelope, bighorn sheep, and black bear. There is no better time to go on a mountain lion hunt than the present.
H & A Outfitters, Inc. will now be offering mountain lion hunts on dry ground as well as winter hunts and also the option to harvest a second lion for additional fees. Although winter hunts are more appealing for the obvious reasons, dry ground hunts also have their advantages as well. We have openings for mountain lion for this winter and next spring.
View our Mountain Lion photo gallery to view our past success on trophy lions.
H & A Outfitters, Inc. has been booked solid on our mountain lion hunts for the past 10 years because of our high success on trophy lions. For whatever reasons, we have several openings this year and also next year. So if you are looking for one of the most exciting hunts you will ever go on, book yours today!
Adios,
Andy
Posted in: All News, Mountain Lion Hunting