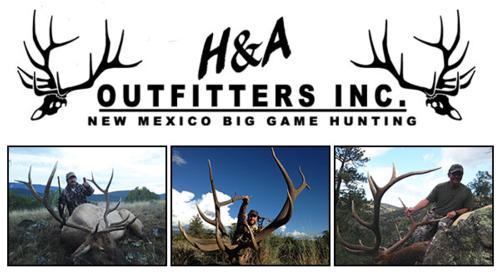 Well another year in the books! 2014 was another solid year of New Mexico elk hunting with H&A Outfitters, Inc. The total count of bull elk hunters H&A Outfitters, Inc. had the privilege of guiding this past season was 40. We were able to harvest 22 bulls and unfortunately we wounded 15 bulls and countless missing went on throughout the course of our New Mexico elk hunts. Out of 40 elk hunters, all but 2 clients did not have opportunity. One was an archery hunter and the other was a muzzle loader hunter. It's debatable on the muzzle loader hunter as far as opportunity.
Here's the breakdown:
Archery Elk Hunts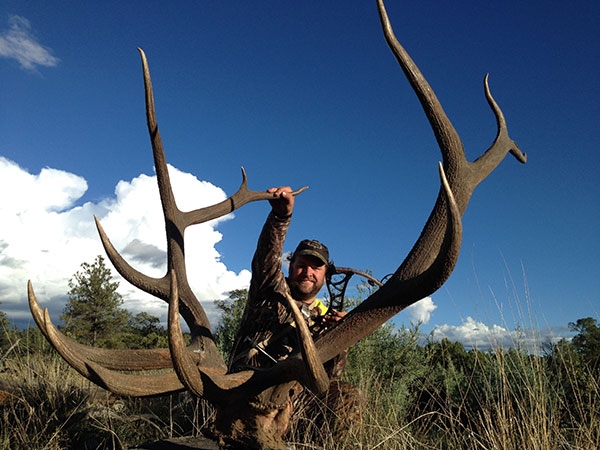 Archery elk hunts - 13 archery hunters, 4 kills, 2 wounds, 8 misses. Only 1 archery hunter did not have an opportunity to release an arrow and somewhere between 12 and 14 bulls were turned down within 40 yards and under. These bulls were mature bulls ranging from 260" to 280" and a couple of them might have reached the 300" mark. 99% opportunity
---
Muzzleloader Elk Hunts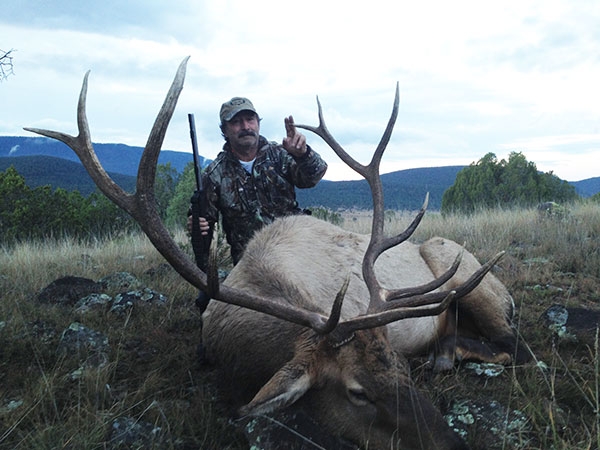 Muzzleloader elk hunts - 15 muzzle loader hunters, 10 kills, 5 wounds, 1 miss. The 3 hunters that did not shoot, all had opportunity and turned down bulls ranging from 260" to 300". Then we have the 1 debatable hunter that did not shoot (?) 99% opportunity
---
Rifle Elk Hunts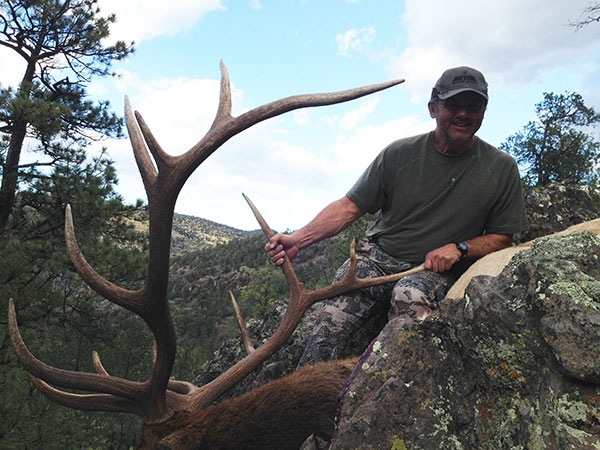 Rifle elk hunts - 12 rifle hunters, 8 kills, 7 wounds, countless missing went on – we lost count! 100% opportunity
---
Those of you that know me, know I say it like it is! Sometimes the truth hurts and feelings get hurt. That's never been my intentions or my guides'. We just know how hard it is and how hard we work to bring opportunities to our clients. We've heard every excuse in the book and then some! The best one is "I screwed that up!" We all do it and it's a part of hunting and always will be and that's just the way it is!
I said it before and I will say it again: We don't claim to be the biggest outfitting company in New Mexico, but we are the most deadly in New Mexico! To us it's not about the number of clients we take out in the field, it's about the number of trophies we take out of the field and providing a professional quality hunting experience for our clients. So if you are ready to join us on a New Mexico big game hunt, give us a call and let our 25+ years of experience go to work for you! (505-474-6959).
That's it for now! Til next time!
Adios,
Andy
Posted in: All News, Elk Hunting