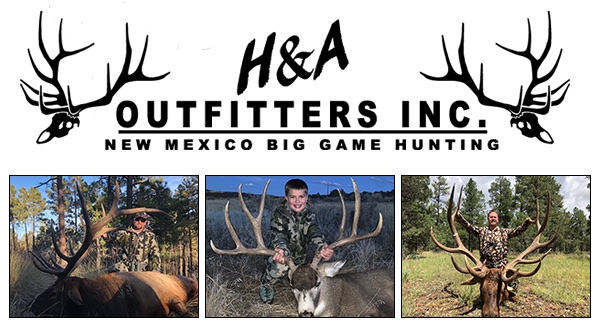 Our 2019 season started off strong and held steady throughout the season. In the month of August we guided seven pronghorn hunters on the Shugart Ranch and harvested seven good pronghorn bucks – 100% successful.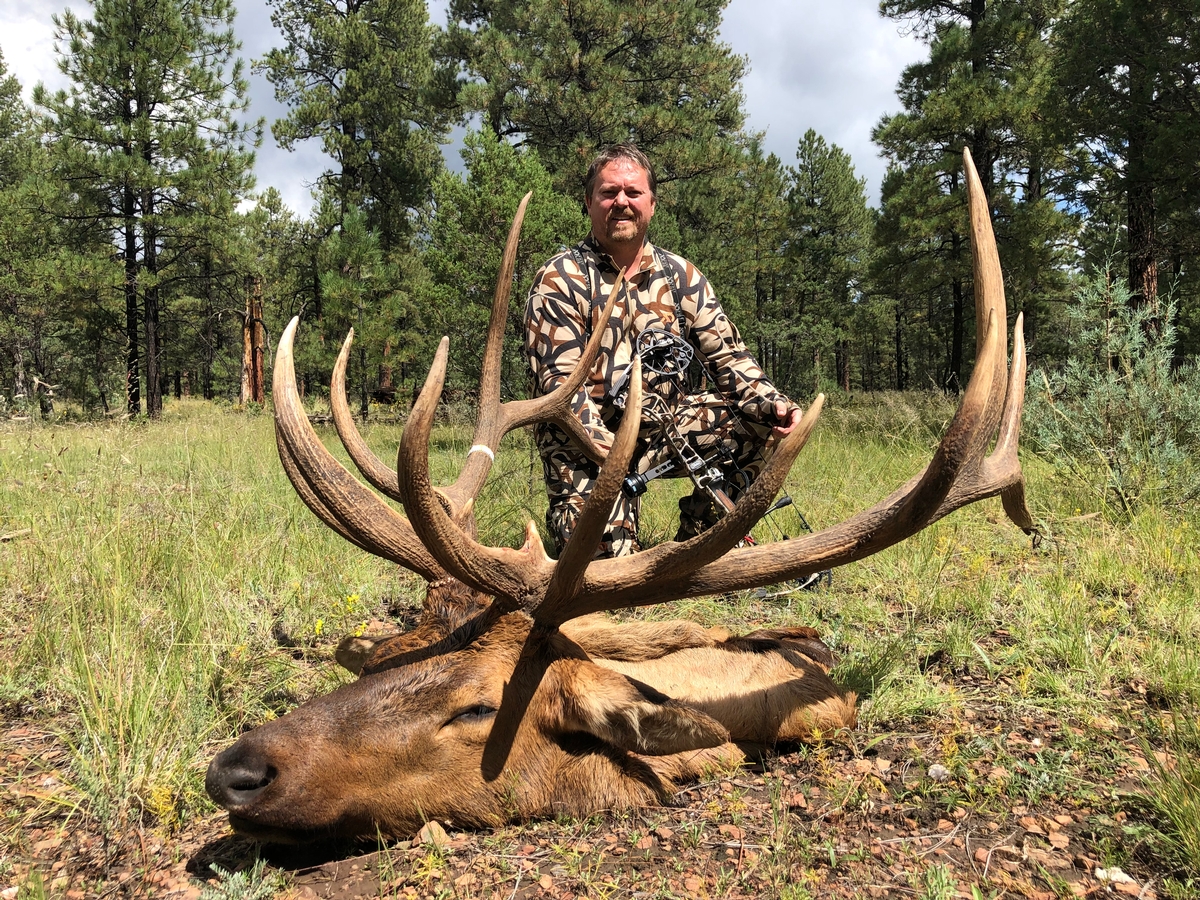 Then we moved over to archery bull elk hunts in the month of September. The majority of our archery hunts take place in the Gila/Apache National Forest but we do guide hunters throughout the state as well. Our first bow hunter is a long time return client. I won't mention his name for his sake! We guided him September 1st through the 5th. Started off slow, but always in bulls. On the third day he wounded a giant bull at a water hole at less than 30 yards. Never recovered the bull. Tracked with very little blood for over three miles. Then we moved over to the Valle Vidal where we guided two clients. They had countless opportunities and one of them wounded a giant bull at less than 15 yards. Very unfortunate! Never recovered that bull!
We ended our archery hunts back in the Gila/Apache National Forest. We guided nine hunters from September 15th to the 22nd. Out of the nine hunters, two of them had no shot opportunity within range, but were in screaming bulls every day. We had two hunters holding out for 350" + bulls which I don't recommend doing. Both of them turned down bulls within bow range, ranging from 300-320" class.
Okay now for the rest of the five archery hunters, and I won't mention names for their sake, except for the ones that did their job well. Three of the five wounded big bulls, and I mean BIG BULLS! One hunter wounded two and one of the two was a giant! I know he felt terrible, he even gave his bow to his guide. All these bulls were shot at 40 yards and under. Then we had Dr. Mark Rickmeyer, long time client, harvest a solid 6x6 around the 320" mark. First time client, Travis Dalton, harvested a giant 380" bull. Remember practice, practice, aim small, miss small!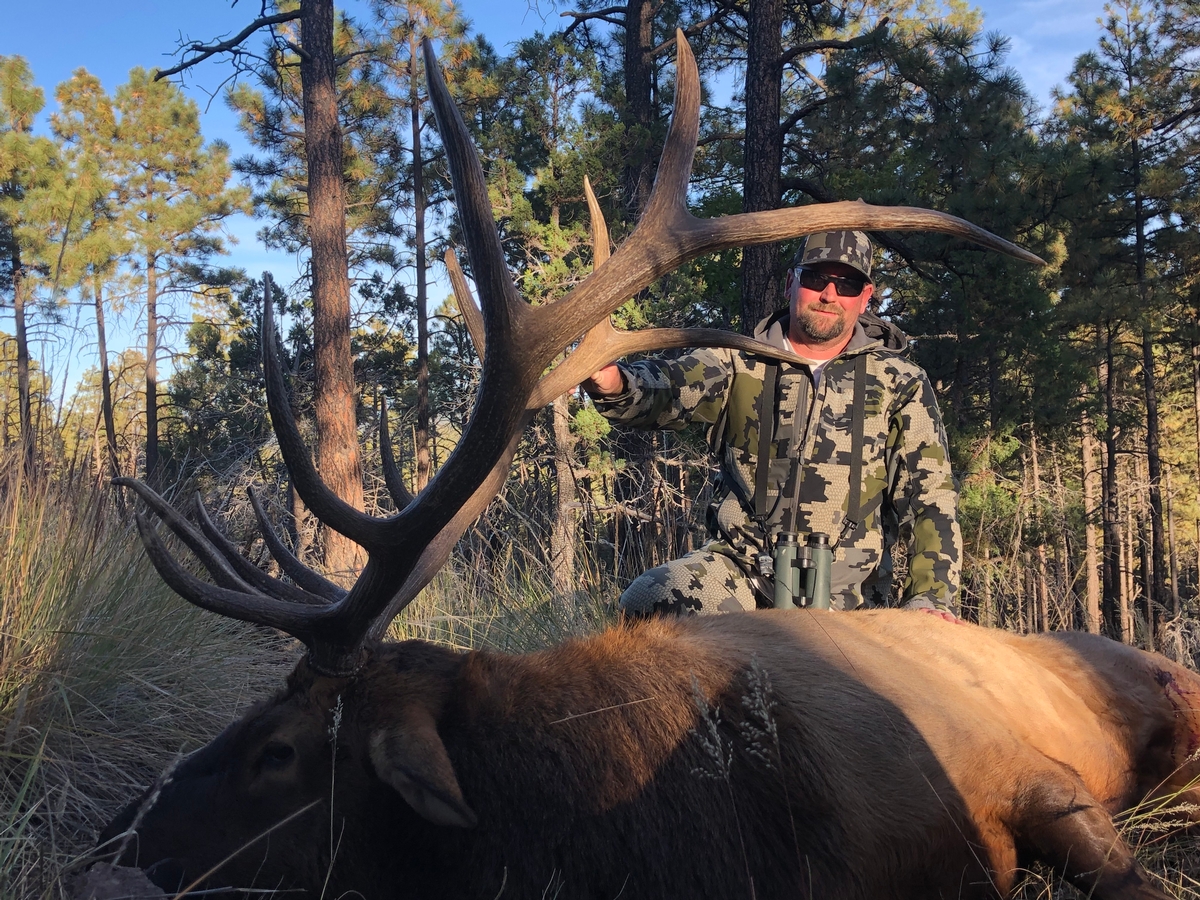 October brings us to rifle and muzzleloader hunts. These hunts take place throughout New Mexico as well. We guided three youth elk hunters. All three harvested solid 6x6 bulls ranging from 300-330". We guided 25 rifle and muzzleloader hunters and harvested 15 bulls ranging from 5 x 5's to 350" class. Ten hunters did not harvest. Six of them had several opportunities at mature bulls. Out of the four that did not have opportunity, two of them picked their own hunt choices in units I did not suggest for good reason. I guess they will take my advice next time! The other two had their hunt ruined by New Mexico Game and Fish and only hunted one day. Very unfortunate for everybody involved.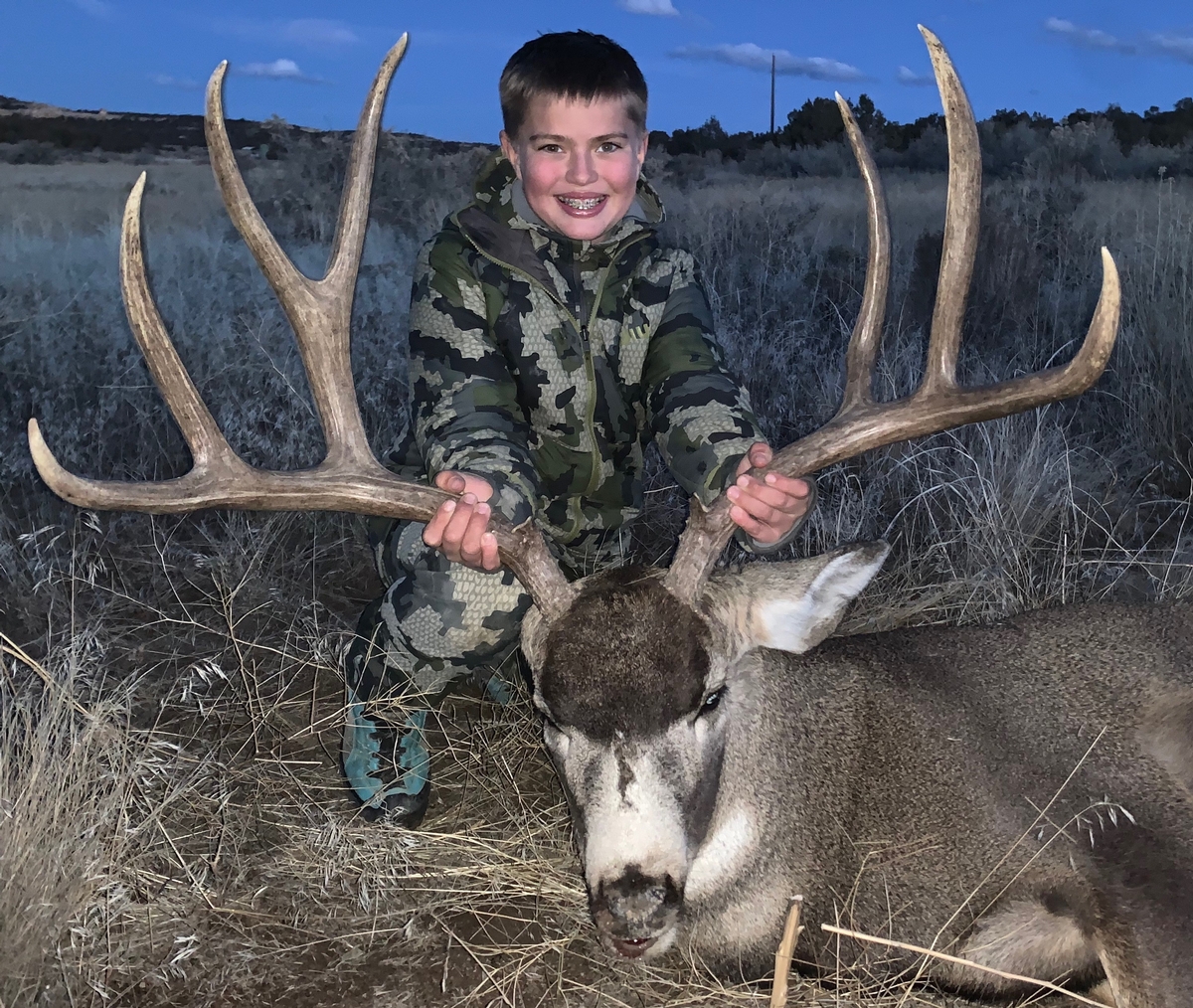 In late October through November we took four mule deer hunters and all four harvested very nice bucks ranging from 165" to 190".
We ended our season with a youth hunter, Sarah Boris, harvesting a mature Tom mountain lion.
Once again, memories were made with H&A Outfitters, Inc. and our clients. We are dedicated to provide our clients with the best hunting opportunities in New Mexico possible. We now have three different application services to choose from and we are accepting new applicants for the 2020 season. Let our experience and dedication go to work for you! Why hunt with the rest when you can hunt with the best! I hope to see you at our next camp!
Adios!
Andy
Posted in: Elk Hunting, Mule Deer Hunting, Antelope Hunting, Mountain Lion Hunting